Better Late Than Never?
I had heard about this a while back, and it looks like it's coming true. Britney's camp is releasing the Onyx Hotel Tour DVD. 
Seems odd, being that it's been eight, yes EIGHT years since Britney went on that tour. I remember they broadcasted that show on Showtime—-live from Miami. Apparently, this is the Miami one.
I wasn't too impressed with the Showtime broadcast. The actual concert was good, but the producing of the broadcasted one was poor. I didn't like the camera angles or how it was executed. Nonetheless, I'd probably still buy this DVD because, well, I'm a fan.
In my opinion, this was such a bittersweet era for Britney. The Onyx Hotel tour got cancelled after Britney hurt her knee again on the set of her music video for "Outrageous." This was also when she met Kevin Federline, in what many would call the beginning of Britney's downward spiral. 
For me, Britney's "Dream within a Dream" tour was by far my favorite! I saw that show so many times in concert. I even went to the second leg of the tour (the one that was slightly different with a few remixed songs) twice. Loved, loved, loved!
 
Tweet
This Day in Bri-story - July 13, 2004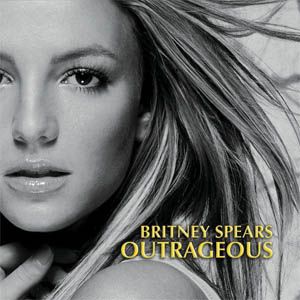 Do you remember Britney's song, "Outrageous"? Many don't. That's because the song was chosen as Britney's fourth single from her 2003 album, "In the Zone". It didn't do too well on the charts, only peaking at #79 on the Hot 100. But unlike her other singles, a lot of things were left incomplete.
The song was chosen as the lead single for Halle Berry's movie flop, "Catwoman". And even though Britney was on her Onyx Hotel Tour, Britney started shooting a video for it. However, she hurt her knee and had to undergo surgery. As a result, the video shoot was cancelled, as well as her tour, and even the cross-promotion with the movie "Catwoman." (which was probably a blessing a disguise—-that movie was horrible!)
Here are some leaked outtakes from the video. 
And here's a live performance of the song from The Onyx Hotel Tour. Enjoy!
Don't forget to Follow Us on Twitter and Like Us on Facebook!
Tweet