Britney's X-Factor Fashion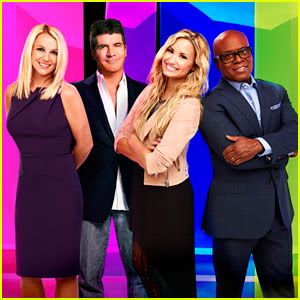 Is it just us, or is Britney looking amazing these days?! There's a lot of photos on the net of Britney on the set of the X-Factor bootcamp tapings. She looks amazing and most importantly, healthy. Bravo to her wardrobe team!
It seems things have been somewhat quiet in the Britney world (aside from the whole X-Factor thing), but there doesn't seem to be any bad press or Britney gossip to report, which is great. We get tired of all those BS stories after a while.
We can't wait until X-Factor premieres! 
Tweet