Britney as Amber Louise
It's such a shame that Britney gets more press for all the crazy things that go on in her life, but doesn't get nearly as much praise when she does something really good.
While surfing through videos on YouTube, we came across one of Britney when she made an appearance on "Will & Grace" as Amber Louise, a charming Southern gal with a little secret, lol! Britney really is a great comedic actress. So spot on! Her character reminded us of Carlene Cockburn from "GCB," played by Kristin Chenoweth. Britney would be a perfect fit for 'GCB." Too bad ABC cancelled the series. (such a dumb move.)
Anyhow, embedding the video was disabled by the user, so you'll have to go here to watch it Britney in action. 
Enjoy!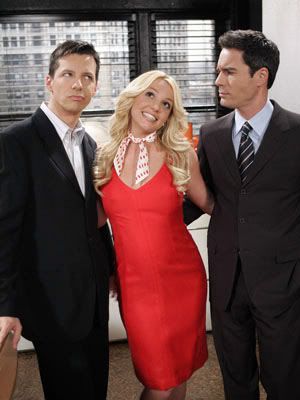 And we can't forget to mention the time when Britney appeared on "How I Met Your Mother." She played such a socially awkward character, lol! We'd love to see Britney take on more comedy roles in TV or film.
Tweet