Britney Smells—New Fragrance to Hit Store Shelves
Aside from being an award-winning pop phenomena, Britney Spears is also one heck of an entrepreneur. People Magazine says the pop star is planning to release ANOTHER fragrance—-a two-in-one scent called Britney Spears Fantasy Twist. The duo scents are two of Britney's previous perfumes, Fantasy and Midnight Fantasy. You can wear them separately or together.
The fragrance will hit store shelves this Fall, just in time for the holidays, and sell for $39.50.
Oh, and just in case you were wondering the power of her name: To date Britney has grossed more than $1.5 billion globally from perfume sales alone.
Get it, girl!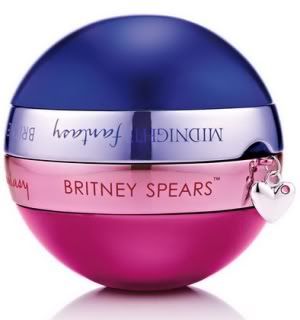 Tweet